If you're reading this, it means you've found our cooking blog.
Who are we?  Well, our names are Jecca and Pami.  Want to know more about us?  Keep reading!  We have individual bios below!
We met in 2009 on an online journal and became fast friends.
We both enjoy cooking and needed a creative outlet for sharing our favorite creations.
Hopefully you find something you enjoy here!  We enjoy feedback, so please leave comments and Like us on Facebook!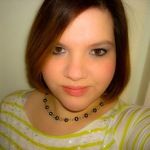 I'm always bad at describing myself. I'm a married stay at home mom living in Southern New Jersey. I have one daughter and three furbabies.
I'm currently on an crazy weight loss journey. It's been a bumpy road, but eventually I'll get to my goal weight.
I love to cook. I love to craft. I love to sew. I just…. love to create in general.
I'm shy when I first meet people, but once I'm comfortable with them, you can't shut me up. I'm crazy and silly.
I have an unhealthy obsession with dinosaurs..
If you want to know more about me, go read and follow my personal blog.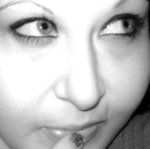 My name is Jessica, but everyone calls me Jecca -a nickname given to me by my Grandpa when I was little.. He just couldn't get the 's' sound out when he said my name!
I'm 29 and live at home in Florida, taking care of my Mom who is disabled but very independent all the same. I don't have any of my own children, but I've helped raise a lot of my friends little ones, I even was in the delivery room for a few of them! I do have a furbaby named Asia, who is my Love. She is a Lilac Point Siamese with beautiful blue eyes.. She helps get me threw some bad days. I also have another Furbaby named Lola, who is a mixed Apple-head & Deer-head Chihuahua. She is the sweetest (craziest) little puppy I have ever met and she makes my life exciting!
I love to cook, paint, write, read, and basically do anything that is creative. I've been cooking since I was 9 years old and it's a passion of mine! I will try any recipe once and then I make it my own with little tweaks and changes that I believe make them amazing -all my friends can't be wrong, right? I hope you enjoy the recipes I post, and if there is anything you would like to know how to make, just ask. I always open for suggestions also.